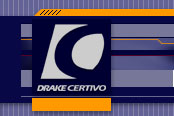 replica hublot
Careers
Yes! We're Hiring!
We are looking for outstanding professionals to join our team! Drake Certivo is the leader in B2B standards implementation testing solutions. We are currently seeking a Strategic Account Manager located in California. Position information.
We Provide A Culture of Advancement
At the pace with which technology is changing, no organization can be successful by resting on its laurels or doing "business-as-usual." The candidates chosen to work at Drake Certivo are selected not only because they are talented, but also because they are innovators.
If You
Enjoy developing and/or trying new ideas
Like working smarter rather than just harder
Prefer an entrepreneurial work environment that's fast-paced and dynamic
We Hire Outstanding Ability
Our success would not be possible without our greatest asset: our people. The recognition of this vital fact is reflected in our philosophy of hiring talented individuals rather than just "employees."
Skills we are interested in:
Senior-level sales professionals experienced in selling complex technology solutions to C-level executives, preferably in the supply chain interoperability space.
Senior software engineer, 3+ years Java, experienced with XML, SOAP, Apache Tomcat and mySQL
Senior Professional Service Consultants with experience implementing supply chain interoperability solutions, with experience in XML, SQL databases, ebXML, RosettaNet or EDI. Java or SAP experience a plus.
Although no positions are currently available, we are accepting resumes for candidates matching the above listed descriptions. Send your resume. Word or plain text format preferred.
We Offer Great BenefitsMedicalDentalLife insuranceLong Term Disability (LTD)401K plan