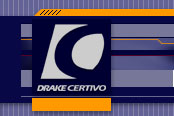 The Jump-Start Solution Suite enables eBusiness adoption by promoting open global standards and interoperability, and by accelerating deployment – partner connectivity and electronic business exchange. This comprehensive solution suite of tools, services and processes increases business efficiency by automating the test process, and lowering deployment time and costs. What this means to business is:
Barriers to entry are lowered while partner connections are increased
Connecting to trading partners is done quicker and more effectively
Components of the suite include:
Solution Certification
The "seal of approval" for a product or service solution that meets an industry standard or trading partner requirement. Our solution certification process enables solution providers to:
| | |
| --- | --- |
| | Evaluate solution for adherence with standards and trading partner requirements. |
| | Effectively use test evaluation results to resolve issues and quickly deploy to market. |
| | Differentiate solutions in the marketplace. |
Trading Partner Certification
By utilizing the Jump-Start Solution Suite, trading partners will lower deployment time, and increase their confidence in implementation with verifiable results. Our trading partner certification enables trading partners to:
| | |
| --- | --- |
| | Evaluate their implementation in a controlled environment. |
| | Effectively use the test evaluation results to speed production and deployment. |
| | Expedite and realize cost and resource savings. |
Interoperability Testing
For solution provider or trading partner implementation, Jump-Start Interoperability testing will improve deployment results, reduce test cycles to scale and increase partner or customer confidence. The Drake Certivo tools and test engine enables full-scale tests or interoperability events to customer or trading partner requirements.
Jump-Start Testing
Coupled with the Drake Certivo tools and test engine, Jump-Start Testing enables interim, tailored or full-scale tests -conformance or compliance – where certification is not required or desired.
Implementation Testing (Hosted / Installed)
Whether hosted or deployed, these test services provide standards-based or trading partner specific testing for hubs, trading partner networks, or supply chains. This inclusive option also provides system hosting and maintenance services.

Provides a robust and reliable web-based service and infrastructure for any size company, partner or entity Shortens test cycles to scale and to requirements
On-Demand Testing
Product development and trading partner implementations are driven by marketplace demand, plans and trends. With on-demand testing, core, extended or complex functions between products or trading partners can be tested to bolster product development, lower deployment time, and ensure speedy connectivity and electronic business exchange. Tailored, interim, or limited tests are available on-demand as a web service.

Jump-Start Tool-kit
The Jump-Start Tool-kit includes the Jump-Start Test Engine and components for test script generation, web based user interface, and test automation to provide a comprehensive testing solution which consists of the following components:
Jump-Start Test Engine
Extensive development effort has gone into the Jump-Start Test Engine to provide a framework for driving the testing process. The test engine is actively involved in measuring software solution conformance, and serves as a reference model for interoperability trials. For implementation testing, the test engine has been extended to handle the following: Simulation and validation complex business processes. Integration with back-end systems for extended validation functions and support for industry standards or trading partner requirements.
Web-Based Application
The Jump-Start Web Application provides a friendly user interface through a browser based web application to handle account access, test execution and review of results.
Test Script Generation Tools
The test script generation tools automate test script creation against technology standards and the test framework. The test generation tools enable rapid development of test case scenarios and greatly enhance the capability to develop comprehensive test scenarios. It also allows industry, trading partner or point-to-point specialization of test scripts, and enable rapid and easily deployment of custom test cases and scenarios.
Test Automation Tools
Test automation tools direct the test controller to initiate a pre-selected series of tests. Anomalies are detected and reported by comparing a baseline result with the actual result. by minimizing the manual testing effort and increasing the scope of testing, cost and resource savings are realized.
Test Services
Support is available through Drake Certivo Professional Services in the areas of test support, administration, logistics and project management to effectively plan and execute interoperability and/or certification tests and test events.